Great products at the best price
We bring products from the world to your home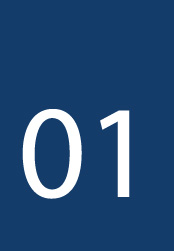 ABOUT US
---
Inversierra S.A. is a company dedicated to the kitchenware industry that is characterized for being a supplier of an important offer in glassware, cutlery, kitchen products, confectionery, thermos flasks, tableware, among others.
It was founded in 1978 and since then has oriented its vocation to the production of a highly competitive mix to satisfy the needs of the country's households through global commercialization via established retail, as well as through the development of specialized products for the gastronomic, institutional and promotional areas.
Currently, it has an infrastructure of 12,500 mts2 of warehouse, 800 mts2 dedicated to offices and product showroom.
Its operation extends throughout the national territory, serving the home retail through the channels of department stores, supermarkets, home format establishments and specialized stores.
Discover design, functionality and resistance in our solid and diverse product portfolio, in which you can find some items under our own seal, which makes us a distinctive business par excellence.
We also represent exclusive brands with international recognition from more than 40 countries and 4 continents.
National and international
Since 1978 we have led the Chilean Retail and nothing would be possible without the more than a thousand national and multinational companies that have trusted us. We have created successful relationships with the specialist trade, wholesalers, supermarkets and department stores and from day one we have been committed to constantly improve our products, services and delivery quality.
We work hard to import and distribute each of the products in this catalog, which come from many corners of the world. Maintaining perfection and innovation in the Chilean table and kitchen is our goal, so we provide resistant, durable and modern kitchenware thanks to the fraternal ties established with world-renowned brands.